Dongguan Jietong Glass Co.,Ltd.
  Dongguan Jietong Glass Technology Co., Ltd. was established in 2008, located in Qiaotou Town, Dongguan City, Guangdong Province. The factory covers an area of 10,000 square meters and employs more than 100 people. It has strong technical force and perfect processing equipment, and is committed to the glass deep processing industry. .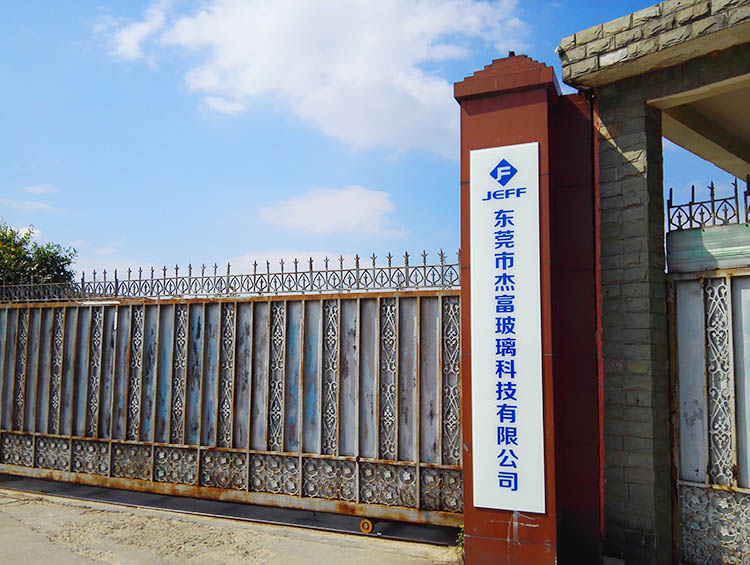 Offering products:
  All kinds of white glass, ultra-white glass, Low-E glass, coated glass, colored glass, embossed glass, wire glass, various silver mirrors, ultra-silver mirrors, colored mirrors, etc.
Processing range:
  Tempered glass, hot dip, laminated (PVB/SGP/KGP/EVA), hollow, hot bending and other tempered glass and special ultra-wide super long glass.
Main business:
  Architectural engineering glass, hotel interior glass, home decoration door and window glass, electronically controlled dimming glass and various craft glass.
Main case:
  Construction Engineering Glass has undertaken projects such as China Resources Chongqing Vientiane City (MIXC), Shenzhen Airport, Guangzhou Poly City, Singapore University of Science and Technology, Oriental Mandarin Hotel, Hong Kong AIA (AIA) Building, and Sha Tins Double Cove. The hotels interior glass has been approved by MGM Macau, Galaxy (GALAXY) hotels, ZOTIN doors and windows, PATRICK doors and windows, GORSIA doors and windows, and the doors and windows of the hotel. Such as high-end brand home decoration curtain wall and door glass; Rolex (ROLEX), Omega (OMEGA), Chanel (CHANEL), Gucci (GUCCI), Louis Vuitton (Louis Vuitton) and other high-end brands of famous glass display glass, production strength and scale in the same The forefront of the industry.
Company Certification:
  The company implements ISO9001 international quality management system. The products have passed China 3C certification, British BS certification, Australian standard AS/NZS certification, American standard SGCC certification, and have various quality inspection certificates.
Company Culture:
  The company adheres to the corporate culture of "harmony, win-win, innovation and development" and implements scientific management. With the quality policy of "focusing on customers, ensuring quality, continuous improvement and achieving win-win", we regard customer satisfaction as our high pursuit and always put As the focus of the companys attention, quality is based on the quality assurance of "excellent craftsmanship and technical expertise" and the concept of "integrity management and common development", striving for high quality product quality, reasonable product price and warm service attitude. Old customers are striving for a brilliant tomorrow!